Meet the team
Louise Arseneault, Professor of Developmental Psychology
Louise Arseneault's research focuses on the study of harmful behaviours such as violence and substance dependence, their developmental origins, their inter-connections with mental health, and their consequences for victims. She is taking a developmental approach to investigate how the consequences of violence begin in childhood and persist to mid-life, by studying bullying victimisation and child maltreatment. Louise also studies the impact of social relationships including social support and loneliness on mental health. Her research aims are to answer questions relevant to psychology and psychiatry by harnessing and combining three different research approaches: developmental research, epidemiological methods and genetically sensitive designs. Louise's work incorporates social as well as biological measurements across the life span.
Louise completed her PhD in biomedical sciences at the University of Montreal and moved to the UK for a post-doctoral training at the MRC Social, Genetic and Developmental Psychiatry Centre. She has been working with well-known longitudinal cohorts such as the Montreal Longitudinal Cohorts, the Dunedin Multidisciplinary Health and Development Study and the Environmental Risk (E-Risk) Longitudinal Twin Study, a nationally representative sample of families with twins in England and Wales. She has also been exploring another important nationally representative cohort, the National Child Development Survey (NCDS).
Louise is the Economic and Social Research Council (ESRC) Mental Health Leadership Fellow. Louise's fellow role with the ESRC includes providing intellectual leadership and strategic advice in the priority area of mental health. It is a broad agenda including engaging research communities, promoting collaborations, advocating for mental health research, championing the co-design and co-production of research and providing advice to the ESRC and other research councils. She provides advice on how social science research can best address the challenges that mental health poses for our society, communities and individuals.
Bridget Bryan, Research Assistant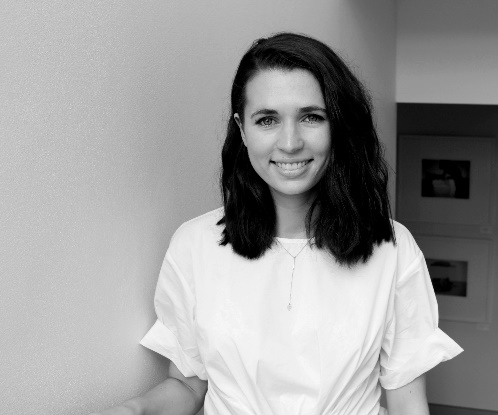 Bridget's research focuses on loneliness and mental health using mixed-methods approaches. She joined the team in July 2018 to assist in the development of the Catalogue and review the mental health measures in British longitudinal studies. Since then, she has commenced a PhD exploring loneliness and mental health in the workplace, and continues to work on the Catalogue part-time. Before joining the project, she completed a Bachelor of Arts (Honours) at the University of Sydney and a Master of Science in Sociology at the University of Oxford. Previously, Bridget has worked in research focusing on workplace mental health and the Australian forensic mental health system at the University of New South Wales, the Mental Health Commission of NSW and the University of Oxford.
Elena Triantafillopoulou, Research Assistant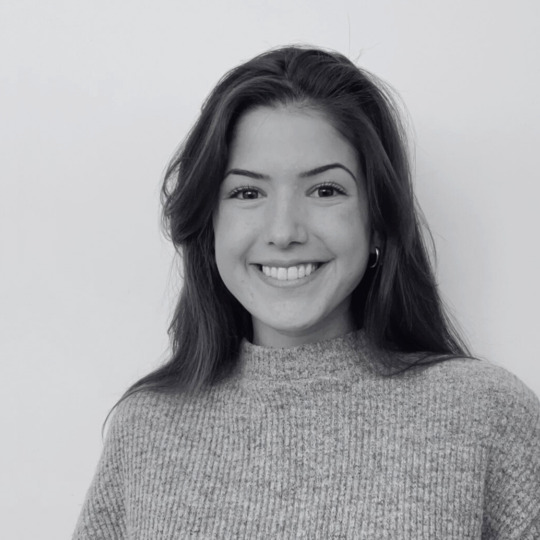 Elena joined the team in March 2022 to assist with the ongoing maintenance and development of the mental health measures, studies, and topics included in the Catalogue. Prior to joining the group, Elena completed her graduate studies in Developmental Psychology and Psychopathology at King's College London (MSc with distinction) and before then, her undergraduate studies in Biology and Psychology at the University of Central Florida (BSc cum laude). Her research interests include the development of internalising conditions especially after early life and/or complex trauma, the intergenerational and intrafamilial transmission of symptoms, and the restoration of wellbeing through treatment.
Georgia Andrews, Undergraduate Research Placement Student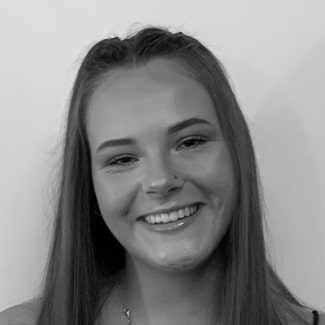 Georgia is currently undertaking her undergraduate degree in Psychology at Cardiff university, and has joined the team for her placement year. Her role is to assist in the development of the Catalogue, where she helps with the surveying of available mental health measures, assists in the development of the web platform, keeping the Catalogue updated with new information, and works to promote the use of various mental health measures through different online engagement activities.
Barbara Maughan, Professor of Developmental Epidemiology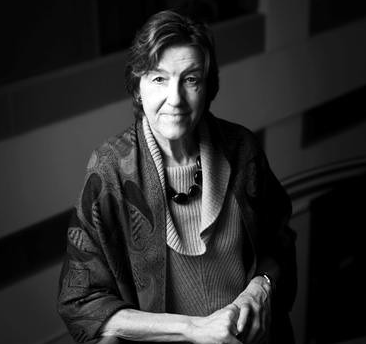 Barbara Maughan's research focuses on psychosocial and biological risks for mental health problems in childhood, and the long-term impact of early emotional/behavioural difficulties and early adverse experiences for health and well-being later in life. She has undertaken epidemiological and longitudinal studies of a range of child and adolescent difficulties including conduct problems and antisocial behaviour, severe reading problems, and depression, and has studied risk factors at the individual, family, school and broader societal levels. She uses a combination of research strategies centring on epidemiological and longitudinal methods; she has also used natural experimental designs to highlight the impact of environmental risks.
Barbara came into research from a background in social work; she completed her PhD while working at the Institute of Psychiatry and has since worked in both the MRC Child Psychiatry Unit and the Social, Genetic and Developmental Psychiatry Centre at King's College London. She has helped conduct the adult follow-up phases of epidemiological samples in inner London and the Isle of Wight and has also made extensive use of secondary analysis of data from the British birth cohort studies in conducting her research. She is currently Professor of Developmental Epidemiology at the Institute of Psychiatry, Psychology and Neuroscience at King's College London.
Lily Strange, Research Assistant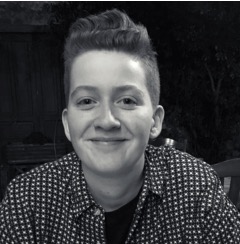 Lily worked on the Catalogue from 2020 to 2022. During her time on the team, Lily added new studies to the Catalogue including ALSPAC, led the addition of information about physical health data to and added social care filters to the Catalogue. Before joining the team, Lily completed her BSc (Hons) in Psychology at Goldsmiths, University of London, before completing her MSc in Developmental Psychology and Psychopathology at King's College London. Previously, she has worked as a research assistant on projects primarily focusing on children's behavioural and socio-emotional adjustment in relation to parenting and family relationships. Lily currently works as a research assistant at the Centre for Maternal & Child Health Research at City, University of London.