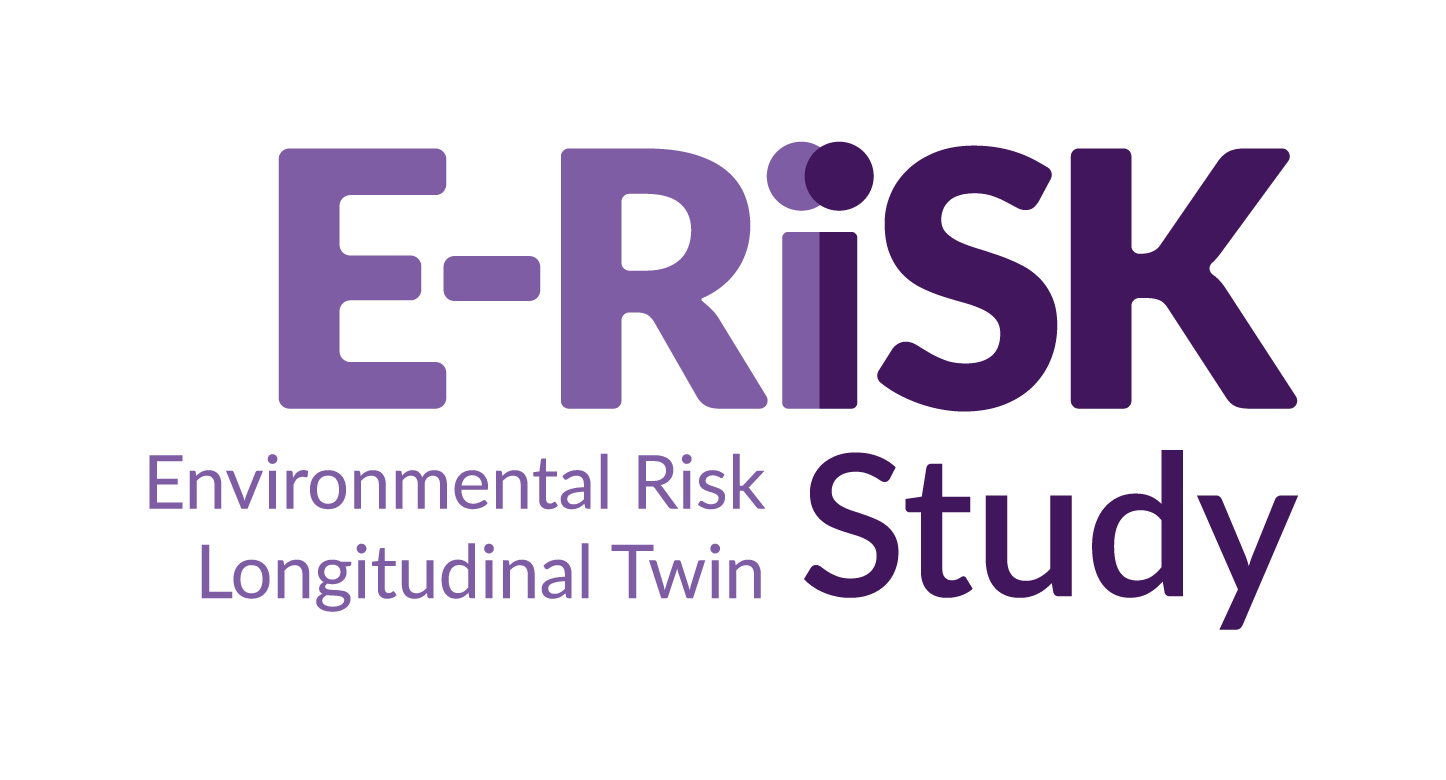 Environmental Risk (E-Risk) Longitudinal Twin Study
&nbsp
Jump to study timeline
Overview
Aims
E-Risk is a nationally representative twin cohort study that aims to build a knowledge about how environmental and genetic factors contribute to behaviours and the development of mental health problems from childhood through to young adulthood. Through the years, data have been collected about many different topics, including mental health, obesity, asthma, school performance, criminal offending, violence victimisation, neighbourhood conditions, the family environment, and also biomarkers to investigate inflammation, gene expression, epigenetic DNA methylation, telomeres, and neuropsychological functions.
Institution
Institute of Psychiatry, Psychology & Neuroscience (IoPPN), King's College London
Geographic coverage - Nations
England, Wales
Geographic coverage - Regions
Nationwide
Start date
1998
Catalogue record last updated
06/07/2023
Sample
Sample type
Birth cohort (twin design)
Sample details
The E‐risk sampling frame was two consecutive birth cohorts (1994 and 1995) in the Twins' Early Development Study (TEDS), a birth register of twins born in England and Wales. The sample was constructed in 1999–2000, when 1,116 families (93% of those eligible) with same-sex 5-year-old twins participated in home-visit assessments. The sample comprised 56% monozygotic (MZ) and 44% dizygotic (DZ) twin pairs; sex was evenly distributed within zygosity (49% male).

Families were recruited to represent the UK population with newborns in the 1990s, to ensure adequate numbers of children in disadvantaged homes and to avoid an excess of twins born to well-educated women using assisted reproduction. The resulting study sample represents the full range of socioeconomic conditions in Great Britain; the families' distribution is reflected on a neighbourhood-level socioeconomic index (ACORN) that very closely matches the national distribution.
Sample size at recruitment
2,232 individuals
Sample size at most recent sweep
2,066 individuals
Sex
All
Age at recruitment
1.5 years - TEDS First Contact
5 years - E-Risk
Cohort year of birth
1994-5
Mental health measures timeline
Sweep name:
Cohort member age:
Data collection period:
Notes:
Physical health measures: